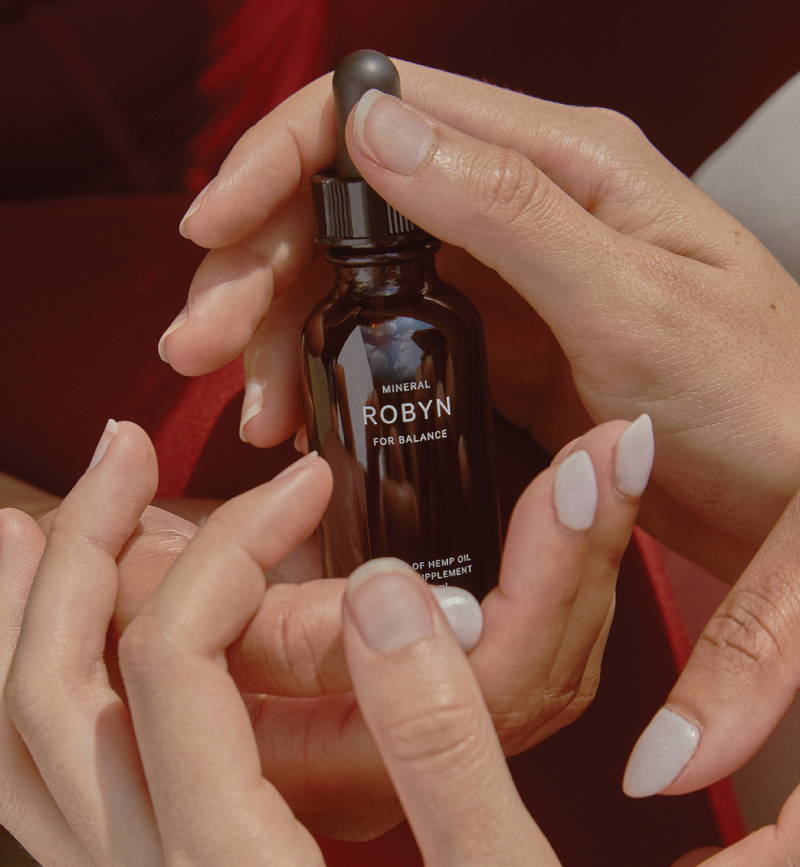 This is MINERAL
MINERAL is a new generation hemp brand that sustainably grows, cultivates and formulates organic hemp products rich in cannabinoids essential for feeding the body's endocannabinoid system.
PROCESS
ROBYN's growth process is genetically innovative and sustainable. Our plants are encouraged to reach their full potential before harvest. Our extractions utilize the entire hemp plant and our formulations require the use of organic ingredients.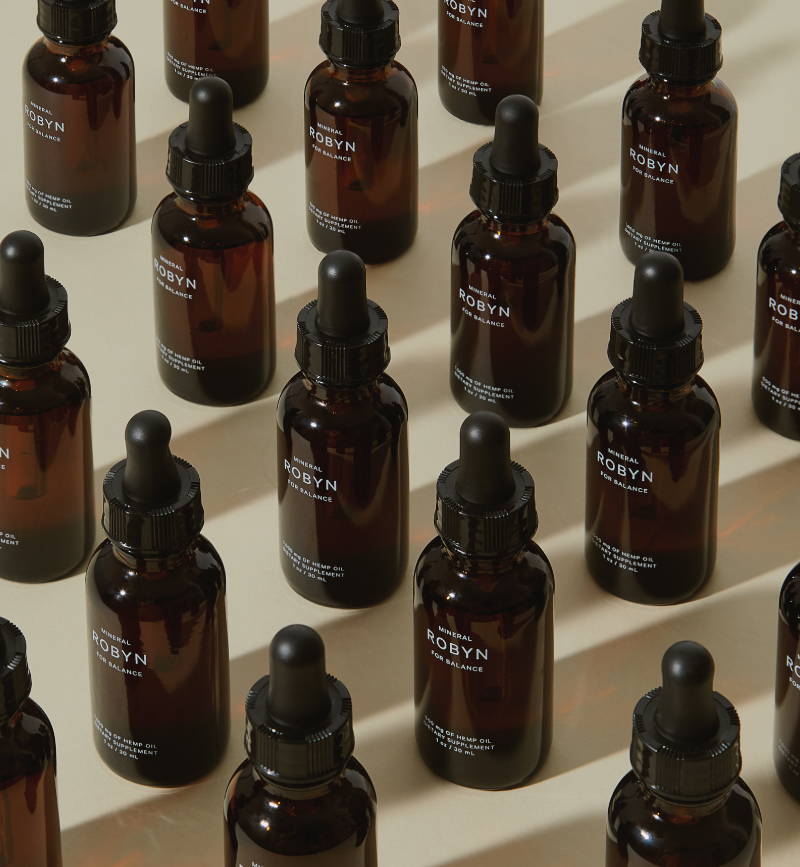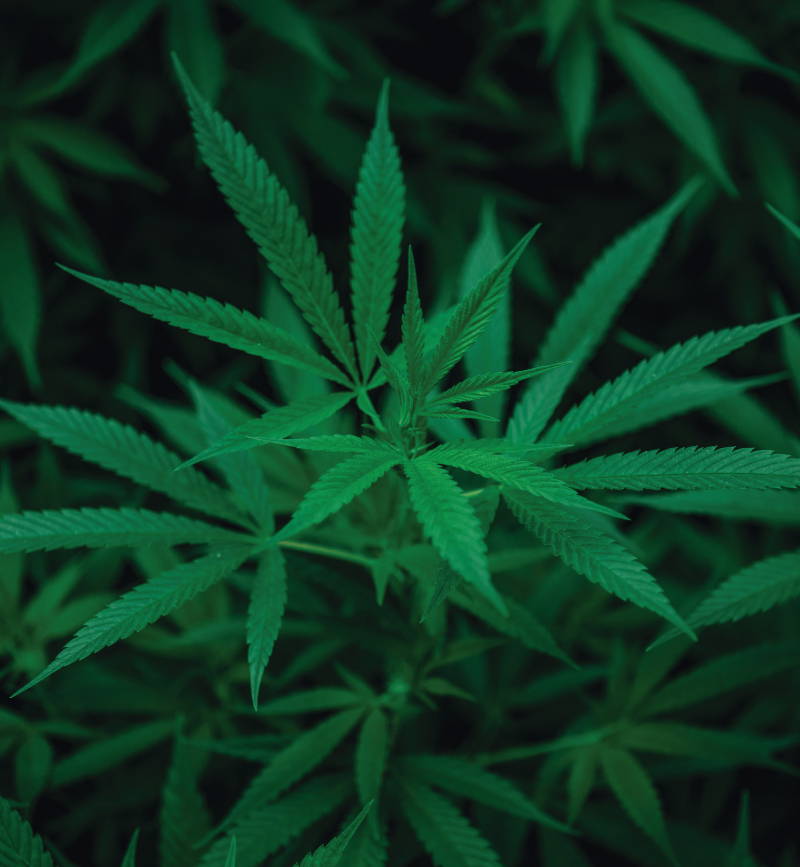 CULTIVATION
We've developed a cultivation program that allows the plant to reach it's truest genome and highest bioavailability, naturally free of pesticides and the use of chemicals.

- Following harvest, the land is restored to original condition.
- Planted in August 2017. Harvested in November 2017.
INGREDIENTS
In utilizing the entire hemp plant, ROBYN contains cannabinoids such as CBD, CBG and CBC. By adding MCT oil, a fat soluble carrier, we increase and accelerate the body's ability to absorb ROBYN's cannabinoids.

- Rich in antioxidants and essential nutrients
- A whole food blend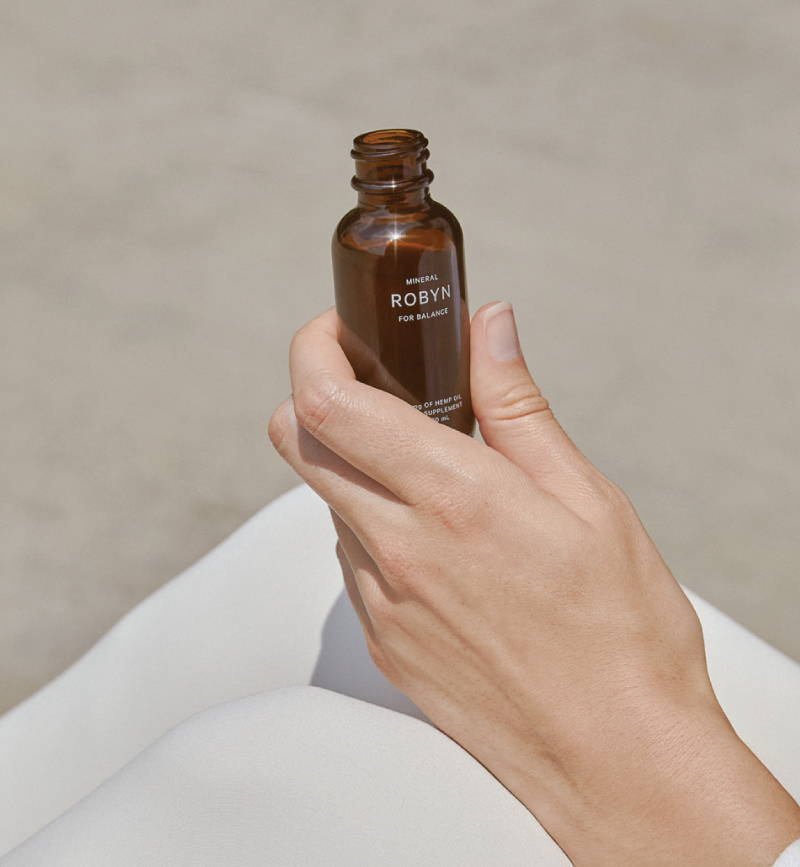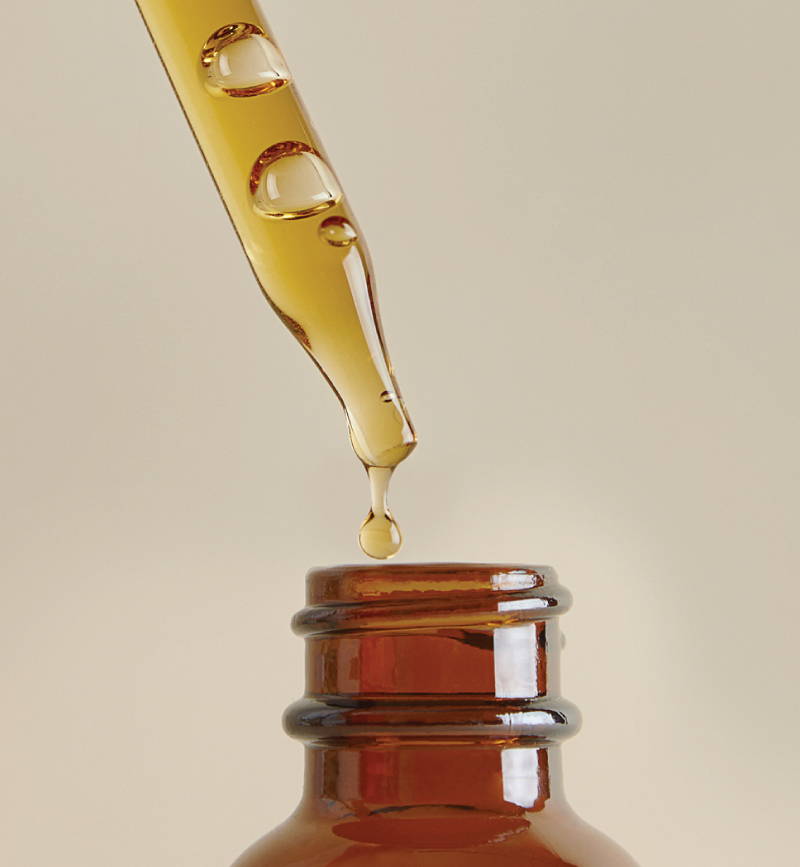 QUALITY TESTING
ROBYN's hemp oil is tested three times during seed to extraction to validate the growth process of the plant and the purity of the oil.

- We test for cannabinoid content to adhere to standards of consumption.
- We test for heavy metals, E. Coli and pesticides.